Backcountry Accommodation Guide
You might think that Canada is all forests, mountains, and prairie and that the rest of the country is permafrost. And, maybe you believe that it is difficult to find backcountry accommodation in Canada. This is not quite the case.
Canada has an abundance of backcountry accommodation available. You don't need to book with a tour operator to visit remote places in Canada.
Camping in Canada is the most flexible and simple form of accommodation and also the cheapest. Of course, not everybody likes roughing it. Sooner or later you will end up in a Canadian City, where camping might not be the best option. Or the weather changes and you're looking for other budget accommodation. Therefore, let's see what else is out there.
Where can you find accommodation in the backcountry?
There is no lack of accommodation in Canada's backcountry. The options range from remote wilderness camps and basic cabins to luxurious mountain resorts in the most spectacular locations. Some places you can drive to, others you have to hike in, and some are only accessible by helicopter or floatplane.
And then there is everything between. All major towns that offer any kind of backcountry attractions have at least a hotel, a motel, or a bed and breakfast available. Of course, once you get out to remote places, accommodation becomes more limited. Still, you will always find a roof over your head.
For the best accommodation booking links and the ones I use, check out my Resource Page.
11 Best Backcountry Accommodation in Canada
1. Wilderness camping
Wilderness camping in Canada is available for Free in most places if you move away from towns and settlements. For campers who want to live a unique experience out in the backcountry, this is the ultimate wilderness accommodation. It gives you a maximum amount of freedom and lets you appreciate nature up close.
Various car rental companies offer camping equipment rental in addition to car rental. This might be worth checking out, especially if you're planning to travel on a budget.
2. Wilderness hostels / HI hostels
Hostel International has a network of wilderness hostels in West Canada tucked away in the Rocky Mountains. Check them out if you are looking for cheap backcountry accommodation. Hostels are affordable accommodations with dormitories offering a safe and clean environment. Hostels are often surrounded by magnificent landscapes. Additionally and you will be awarded a unique off-the-grid Canadian backcountry experience.
Hostelworld. – best platform for finding cheap hostels in Canada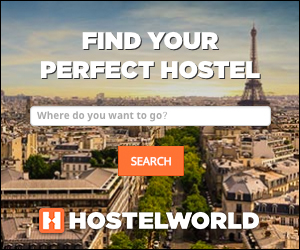 3. House Sitting
Choosing House sitting as your accommodation option lets you explore different parts of Canada on a slim budget. At the same time, you get to enjoy a slow pace of travel and become involved in each community that you visit.
The homeowner, on the other hand, gets a valuable service in return. He gets a responsible person to care for and maintain the property, his pets, and whatever else needs attending to.
By offering your time for free, you can enjoy staying in locations of your choice, whether you're looking for a weekend job or for a few months.
Check out Trusted Housesitters for more details. Become a member for a minimal fee and the rest is FREE.
4. Couchsurfing – the fun way to travel
Are you looking for alternative accommodation, want to meet friendly locals, and learn about their lifestyle? Sign up for a Couchsurfing membership and find places to stay for free all over Canada.
It says it all in the title. You surf (travel) from spare couch to spare couch around the country. You crash on someone's spare couch or bed and you get to enjoy their hospitality. It is a cultural exchange and is not meant that Couchsurfers take advantage of the hosts. It's not about free accommodation, it's about the experience. What you will get is a priceless experience of great hospitality. Give something back to the host, be fair.
5. Sites like Airbnb
Online Marketplaces like Airbnb have been around for a while. People rent lodging in their homes, which can be just a room, an apartment, a cabin, Yurt, or anything else. Prices are very reasonable and it's a good way to book unique accommodation.
You can read all about it in my article How to find the perfect accommodation on sites like Airbnb.
6. Motel Accommodation
Motels in Canada are designed for motorists and provide short or long-term lodging. Most of them are located along highways, but can also be found on the outskirts of towns. Motels are typically single buildings with connected rooms whose doors face a parking lot. In many cases, your vehicle can be parked right in front of the entrance to your room. How convenient is that!
Motels are less expensive than hotels but offer fewer guest comforts and have more basic amenities. Prices vary and you usually get what you pay for. There are motel chains like Super 8, but you will find many privately owned ones as well, like The Bait Motel on Route 6.
Should you be passing through Spencer's Bridge in British Columbia during your travels, the place where the Thompson and Nicola Rivers join, look out for the over 60 years old Baits Motel offers affordable accommodation. Say that Yrene sent you, and Laurie will look after you well.
7. Hotel accommodation in Canada
Hotels in Canada are single or multi-storied and have rooms that are open to the interior of the building. Basically, hotels are more expensive than motels. The prices vary depending on star ratings (1-5) and what they have to offer. Hotels are often within a city or village but can be found anywhere.
Most hotels in Canada are franchises but you will also find private ones, especially in small towns.
Finally, there are the famous Fairmont Hotels and chateaus that you might want to capture on your camera. These magnificent historic hotels are not for the budget traveller in mind.
Look out for historic inns and bed and breakfasts during your travel. Ask the locals or check with a visitor centre to find these gems.
My favourite platform for finding a hotel or motel accommodation is booking.com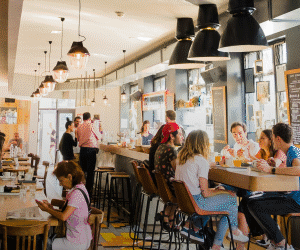 8. Farm Stays and Ranch Accommodation in Canada
Farm stays and ranch stays in Canada are interesting alternatives. All through the Canadian backcountry are many farms and ranches, small and large. Some of them offer backcountry accommodation to people travelling through. The main concept behind a Farm stay is to stay as guests on a working farm and experience country life. On any farm you choose, the experience will be different.
Some operate as a bed and breakfast, others offer a full vacation package. Sometimes you can stick around to do volunteer work for a few days (a week, a few months, a year). This is also possible with the WWOOF network.
Many of the farms and ranches depend on tourism to help make ends meet.
9. Stay in a Cozy Cabin / Chalet
It's the dream of most travellers to Canada to stay in a Canadian log cabin for a couple of nights, with a wood stove in the corner and a fire burning. The cabins are often located in a true wilderness setting. Many provide access to pristine alpine and sub-alpine hiking trails and routes. This makes it ideal for hiking, climbing, photography, and of course wildlife viewing. Many travellers choose a cabin for rustic backcountry accommodation.
Many cabins are situated in the heart of the forest and near a lake. Some of them are easy to get to, others you only can reach by chopper or floatplane.
Some cabins are rustic, offering just basic equipment and an outhouse. Others are luxurious, depending on their location. When you book, make sure you know what to expect.
You will find individual cabins for rent, but most of them are part of a wilderness resort.
10. Backcountry Lodges and Resorts
Leave your tent, your sleeping bag, cooking pots, and dehydrated food at home and enjoy real backcountry luxury in one of the many backcountry lodges in Canada.
Often, backcountry lodges are off the beaten track in a remote setting and accessible by hiking in or by flying in only, but not all of them. The variation between lodges is huge! All of them have one thing in common, they offer incredible scenery and adventure opportunities and none of them is cheap.
My kind of wilderness experience is a rustic, original place with basic amenities, to enhance what nature has to offer. That's apparently not what most people want. Otherwise, there wouldn't be that many luxury wilderness lodges and resorts in Canada.
Most people's expectations of a wilderness lodge are a place surrounded by pure wilderness, with luxury and spotless accommodation, gourmet food, a fitness centre, and massage and spa treatment.
All the lodges offer a great activity program for their guests, depending on the location. Some lodges specialize in certain activities, like the many fishing lodges all over Canada.
Smaller, family-owned places might be called Wilderness Retreats. It's definitely worth checking them out as well.
11. Guest Ranches in Canada
Guest ranches in Canada focus mainly on horses and horse riding because this is what they do. Some of the ranches offer additional activities that are not related to horses.
Just like the lodges, the guest ranches are all unique with different standards. It varies from a rustic small family-type ranch to luxury and commercialized.
If a guest ranch vacation in Canada is what you want, make sure you choose the ranch according to your expectations. Decide between a working ranch vacation that lets your hands get dirty or a luxury dude ranch that pampers you with a spa treatment. Some guest ranches have the horses saddled for you in the morning. Other ones include horsemanship as part of their vacation package.
Just like with the lodges, there are no common standards for guest ranches in Canada. Many guest ranches are owned and operated by European immigrants who decided to live the western lifestyle. Even if the owners of the ranches are born of Canadian descent, there is a good chance that everybody from horse guide to kitchen staff is from Germany, Switzerland, or from some other European country.
Related Links
---
This website contains affiliate links. At no cost to you, I earn a commission if you make a purchase. I only recommend products and companies I use and the income helps keep this website up. Thank you!
---